We believe you shouldn't have to compromise your health for beauty, which is why we created the Savvy Minerals by Young Living™ makeup line. Savvy Minerals by Young Living™ products are developed with an unwavering standard of purity and quality, giving you a full variety of beauty products formulated with ingredients you can feel fabulous about.
Our Savvy Mineral Products contain high quality ingredients:
Young Living Essential Oils

Aspen Bark Extract

Mica

High-quality minerals

Naturally derived ingredients

Non-nano ingredients
We hold all Savvy Minerals makeup products to superior standards, so you can feel good about what you are putting on your skin—always. This means that you'll never find these ingredients in your Savvy Minerals makeup bag: talc, bismuth, parabens, phthalates, petrochemicals, nanoparticles, synthetic fragrance, synthetic colorants, or cheap synthetic fillers that are usually found in other leading brands.
HIDDEN TOXINS
I bet you'd be surprised to know there are hidden ingredients in your makeup, I know I was.
The average woman unknowingly applies over 500 synthetic chemicals per day to her body. That sounds crazy but it adds up fast. Shampoo, conditioner, soap, deodorant, makeup, lotions, sprays... all before you leave your bedroom. The fact is our skin absorbs 60–70% of the products we apply.
Before we talk about the good news and better options let's discuss six common toxic substances that are found in most commercial cosmetics. Chances are, these things are in your makeup bag right now.
PARABENS (METYL, PROPYL, ETHYL, BUTYL): Parabens are chemicals that have been used since the 1950s to prevent bacteria and act as a preservative in deodorants, lotions, lipsticks, shampoos, scrubs, and more. Parabens can mimic estrogen and act as potential hormone (endocrine) system disruptors in our cells. Parabens have been found in breast tumors and are possibly linked to breast cancer.
TALC: Talc is a mineral substance made up of mainly magnesium, silicon and oxygen used in a variety of cosmetic and personal care products such as baby powder, body and shower products, lotions, feminine hygiene products, eyeshadow, foundation, lipstick, deodorants and face masks. Some talc may contain the known carcinogen asbestos. Talc should be avoided in powders and other personal care products.
BISMUTH: Bismuth Oxychloride is a naturally occurring heavy element found in nickel, tin and silver that's primarily used to manufacture metal by-products. It's used in cosmetics because it has a distinct shimmery appearance and a fine white powder texture that adheres well to the skin. Many cosmetic companies use bismuth because it hides flaws, adds a radiant glow to the face and is a dirt-cheap filler! It also has binding qualities, so the make-up will "stick" to your skin and last all day. Many women will experience itchiness when wearing products containing bismuth, most noticeably when they sweat. This can often lead to nasty rashes and severe acne.
LEAD: Lead is a naturally occurring element found in small amounts in the earth's crust. Although it is natural, it's NOT SAFE for human consumption. Lead is a known carcinogen. It can be in your cosmetics and personal care products and doesn't have to be listed on the label because it's not an ingredient, but rather a contaminant. The FDA has determined a "healthy lead contamination level" is acceptable in cosmetics and personal care products. WHAT? A lot of us apply those products every day, several times a day. Not acceptable.
On the FDA's website it states that 99% of all cosmetics contain lead.
MERCURY: Mercury is poison. It is a known toxin, especially dangerous for pregnant or nursing women. Breast milk can become contaminated and in utero exposure to mercury has been attributed to an increase in neural tube defects.
And last but not least, MINERAL OIL: Mineral Oil (also called "liquid petroleum") is any of various colorless, odorless, light mixtures of higher alkanes from a mineral source, particularly a distillate of petroleum. Most often, mineral oil is a liquid by-product of refining crude oil to make gasoline and other petroleum products. Mineral oil is a common ingredient in baby lotions, cold creams, ointments and cosmetics. Researchers stated, "There is strong evidence that Mineral Oil hydrocarbons are the greatest contaminant of the human body."
There was a scientific study that removed fat specimens from women who underwent cesarean sections, and also collected milk samples from the women after delivery. They found both fat and milk samples were contaminated with Mineral Oil saturated hydrocarbons—and stated that these compounds likely accumulated over time from repeated exposure.
We encourage you to run your current cosmetics through the EWG Skin Deep Database or the Think Dirty App and see where they rank.
SAVVY IS DIFFERENT
What is in our Makeup

Kaolin clay, jojoba oil, mica, aloe, pure essential oils, aspen bark extract, arrow root powder, sweet almond oil, beeswax, sunflower oil, vitamin E.

Young Living chose to only put GOOD stuff in our makeup. No wonder women are reporting calmer, smoother, less irritated skin after wearing Savvy Minerals for a few days.

Savvy Minerals are free cheap fillers & synthetics. No talc, lead, bismuth, mineral oil, parabens, lead, gluten, mercury, mineral oil, petrochemicals, nano-particles, phthalates, bismuth, metals, synthetic dyes or fragrances.

Made in the USA (the brushes are made in Italy).

Cruelty-free and mostly vegan (the lipsticks and lip glosses have beeswax so they are not considered vegan).

Arrowroot Powder and Kaolin Clay. Both are calming to the skin, help to absorb excess oil and moisture on the skin and make the skin feel silky smooth. This is important because most mineral makeup uses bismuth, which is a metal mineral that - when worked into the pores - aggravates the pores and causes irritation and breakouts.

Savvy Minerals last ALL DAY LONG… seriously, ALL DAY LONG! You'll look as fresh at midnight as you did at 9 a.m.
FOUNDATION
Put your best face forward!

Whether you use it as the base of an elaborate look or on its own for a more natural approach, our mineral foundation has you covered. Its long lasting, build-able formula can be used for sheer to full coverage. It blends flawlessly for a natural-looking foundation that still diminishes the appearance of imperfections and blemishes. An all-day foundation so you don't need to worry as you transition between home, work, and social life.

We specially crafted it without fillers, synthetics, or parabens, making it a great foundation for sensitive skin.
LIPSTICK & LIPGLOSS
Naturally Derived Ingredients

Using moisturizing botanicals, this creamy lipstick delivers rich moisture to your lips, softening them while adding lasting color and making them appear fuller.

Our Lipstick glides on smooth with a luxurious texture and medium coverage.

You don't have to choose between a beautiful product and ethical manufacturing.

Savvy Minerals Lipstick is not tested on animals, so you can feel good about what you are putting on your lips.
Bring out your natural beauty without compromising on quality

Our Lip Gloss applies flawlessly without the sticky feeling of many lip glosses. This lip gloss moisturizes and softens lips, while making them look fuller. This lip gloss can be worn over our lipstick to go from a fresh, natural day look to an evening look with a bolder color impact.

Young Living does the research on ingredients for us. We know beyond a doubt their products are SAFE for our family to use with no toxic, harmful ingredients.

We have the power to vote with our dollars on the kind of products we want in our world.
EYESHADOWS
Add some subtle drama or make a bold statement!

Our eyeshadows are made from a finely ground mineral base for a long-lasting eyeshadow with a smooth, luxurious application. With a variety of shades it's easy to create natural and dramatic looks that complement every skin tone. The mineral-based eyeshadow glides on smooth for easy application, and can be applied wet or dry for two totally different shades.

Foiling: "painting your eyeshadow on" - helps the pigment to bond together so it gives you a REALLY deep dimension of the colors, and stays on well. Spray the eye shadow brush with the Misting Spray, then pick up the eye shadow and "paint" the eye shadow on for deep color dimension and lasting power. You can do the same with our eye liner to get a liquid eye liner look.
MISTING SPRAY
Take control of your makeup application
Misting Spray allows you to easily pick up the minerals and apply them to your face. The Misting Spray is made with pure essential oils, trace minerals, and entirely plant-based ingredients. The Misting Spray gives you more thorough foundation coverage, all while nourishing and freshening your skin. Aloe is what gives it such a silky finish.
The Misting Spray is not a setting spray. There's no need to set mineral makeup. It sets as it dries after you apply it wet from misting your brushes before application.
BRUSHES
The perfect makeup companion

It includes five essential makeup application brushes, plus a stylish and convenient carrying case. Each soft makeup application brush is made in Italy from high-quality synthetic fibers that are designed to hold the optimal amount of product and provide easy makeup application and a luxurious feel. Each brush is designed to work well with the texture of Savvy Minerals by Young Living powders.

Includes:

Foundation Brush

Blush Brush

Veil Brush

Blending Brush

Eyeshadow Brush

Carrying Case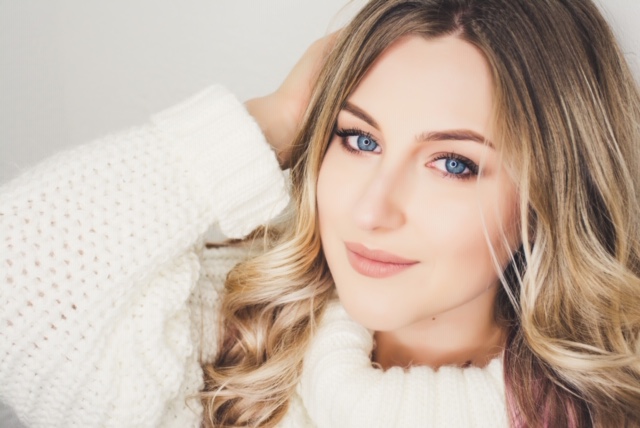 SAVVY MINERALS MAKEUP
You're going to look so beautiful.